Stephen S. Lockwood, PE
email: lockwood (at) hatdaw (dot) com
Active Registration:
Professional Electrical Engineer, WA, AK

Education: BS Electrical Engineering
BS Engineering Physics, Oklahoma Christian University

Member:
Association of Federal Communications Consulting Engineers (AFCCE)
Society of Broadcast Engineers Certified Professional Broadcast Engineer
Senior Memeber, IEEE Communications and Broadcast Technologies Societies

Amateur Radio License K7SSL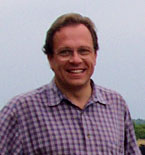 Mr. Lockwood is an electrical engineer with more than 23 years of experience in the field of telecommunications engineering. He specializes in the development of system specifications, preparing interference documentation, conducting antenna and radio propagation analysis, inspecting telecommunications facilities, and the construction of radio facilities.
Representative Projects
Preparation of standards and specifications for Public Safety Communications System for Department of General Service Telecommunication Division, State of California, Washington State Patrol, Washington State Department of Transportation, Denver International Airport, King County and others.
Performed topography analysis, system design, path loss calculations for high-reliability microwave links for microwave radio communications systems for Washington State Patrol, Central Kitsap School District, U.S. Navy, Naval, City of Kent, Wyoming State Public TV, and others.
Design and acceptance testing of the shielding for communications buildings and RF ground systems for Idaho National Engineering Labs, East Butte, Idaho, United Utilities Inc., Bethel, Alaska and others.
Project Design Engineer for medium wave antenna projects in San Jose, CA, McCall, ID, San Mateo and Oakland CA, Blaine, Everett, and Seattle, WA, and others.
Measurement and Analysis of medium wave antenna systems bandwidth and antenna load phase rotation for suitability for operation of In Band On Channel (IBOC) digital modulation system, various stations nationwide, Corporation for Public Broadcasting.
Due diligence inspection of broadcast radio facilities in Bozeman and Billings, MT, Boise, ID, Medford, OR, Reno, NV, Honolulu, HI, and others.
Calculation of non-ionizing radiation power density at single and multiple use communications sites for compliance with federal and local standards for environmental impact: Snohomish Emergency Radio System, US West, AT&T, Sprint, Nextel, GTE, and others.
Antenna system monitoring and measurement program for intersystem electromagnetic compatibility with cellular radio sites in Boise, ID.
RF safety training of radio system engineers and technicians, and site evaluation training of communications supervisors for PacifiCorp, Puget Sound Energy, and others.
Evaluation and measurement of the NIER environment of the microwave and land mobile antennas for GCI on behalf of British Petroleum, Prudhoe Bay, Alaska.
NIER measurements at: Mica Peak, Spokane, WA; Cougar and Tiger Mountains, Seattle, WA; Pike's Peak, Walla Walla, WA; San Jose, CA; Eagle's Nest, Anchorage, Alaska; and others.
Staff Training for RF Safety with RF exposure evaluation, analysis, and measurement of medium wave, HF, VHF, and UHF two-way radio systems, microwave communication systems, and satellite uplinks for IBB/VOA transmitting stations: Delano, CA; Kuwait City, Kuwait; Morocco; São Tomé; Botswana; Philippines; and Sri Lanka.